Eighty Days Recognized with Travelife Partner Sustainability Award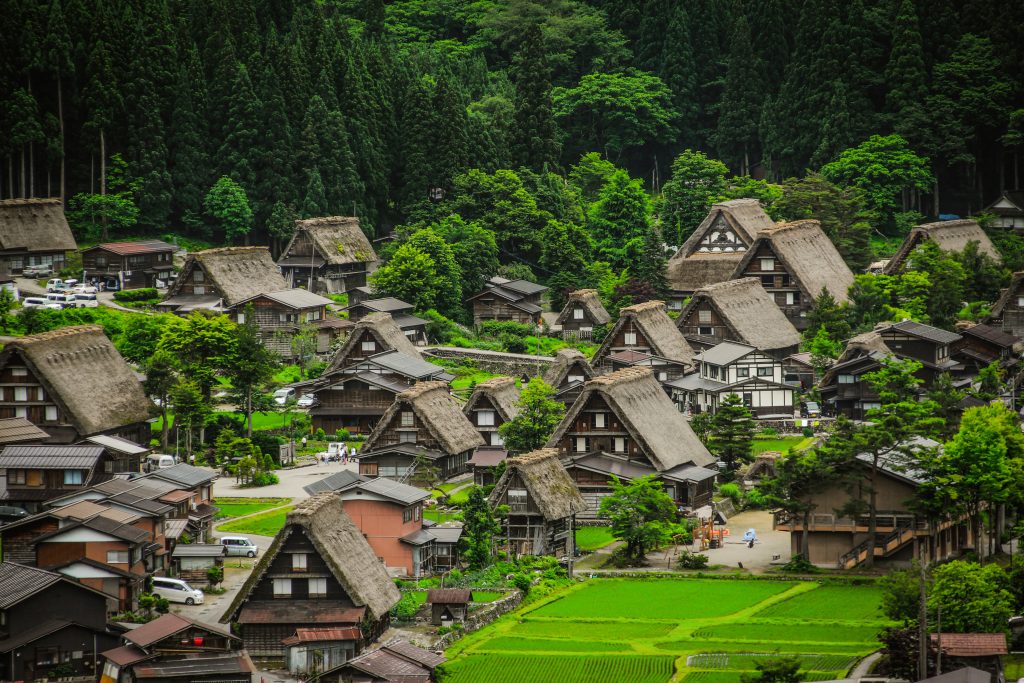 Tokyo, October 23, 2020. Today, Eighty Days Inc. received the Travelife Partner award. This award is intended as recognition for both our long-term efforts and frontrunner position regarding sustainability and Corporate Social Responsibility.
Our company complies with more than one hundred criteria related to our office management, product range, international business partners, and customer information. The Travelife standard covers the ISO 26000 Corporate Social Responsibility themes, including environment, biodiversity, human rights and labour relations; and is formally Recognised as in full compliance with the UN supported Global Sustainable Tourism Criteria.
We are proud that Eighty Days is the third company in Japan to have achieved the Travelife Partner award, and in the words of Mr. Naut Kusters, manager of Travelife for tour operators: "I am delighted to see that sustainability in the tour operators sector is obtaining momentum. The award of the front runner Eighty Days Inc. will inspire other companies in Japan to follow the same path".
Travelife, which has been established with the support of the European Commission, is the leading international sustainability certification for the travel sector. More than thirty-five national travel associations are promoting the certification system to their members, including ABTA, The British Travel Association, and PATA (the Pacific Asian Travel Association). Since 2012, more than 600 Asian companies have been trained in CSR with the support of the Dutch government CBI program. They are now working step by-step towards more sustainable operations.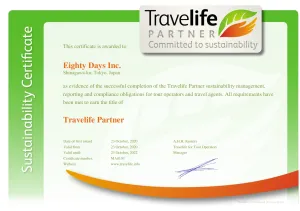 About Eighty Days Inc. (https://80days.co.jp)
Eighty Days is an accredited Yunus Social Business Company and Tokyo-based DMC founded in 2016. We aim to bolster the local economies of rural areas, protect and rejuvenate traditional cultures that are in danger of being lost, and bring overseas visitors to parts of Japan that we believe deserve more attention and appreciation than they're currently receiving. While respecting the ideals of sustainable tourism, we specialize in providing high-end, off-the-beaten-path FIT tours, and have recently expanded into supporting school excursions and groups with special interests. Through our tours, we hope to connect adventurous visitors with local people eager to share their passion for their areas.
About Travelife (www.travelife.org)
Travelife is a certification system, dedicated to achieving sustainable practices within the tourism industry. It provides companies with realistic sustainability goals, tools and solutions to implement positive change within their businesses and supply chains. Travelife is managed by ABTA – The Travel Association in the UK – and by ECEAT Projects – a not-for-profit organisation based in The Netherlands. Travelife has two key focuses:
Travelife for Tour operators and Travel agents: the system provides online training and practical tools for sustainability management and certification. The training and online tools are suitable for tour operators and travel agencies of any size and cover all management aspects of the travel company business including office operations, the supply chain, destinations and consumers. Upon submitting a report in compliance with the Travelife standard (based on an independent onsite audit), the company can obtain the "Travelife Certified" status.
The Travelife standard for Tour operators and Travel agencies is based upon the full Corporate Social Responsibility themes, including labour conditions, human rights, environment, biodiversity and fair business practices. The management requirements are compatible with EMAS and ISO 14001. The system is supported by more than 35 national travel associations to further its implementation among members.
Travelife for Tour operators and Travel agents
Naut Kusters, phone +31 6 48805 475
[email protected]
www.travelife.info
< BACK