New experience from Eighty Days Japan featured in Connections Luxury Digital Magazine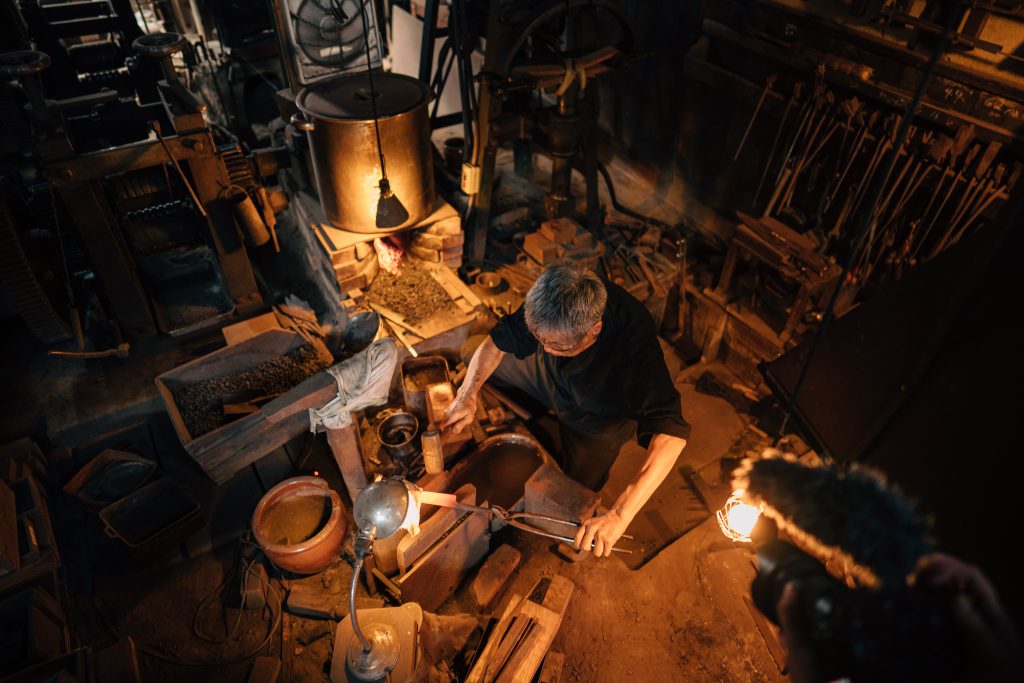 Our new experience in Sakai City, Osaka, in collaboration with the KIX Senshu Tourism Bureau has been featured in the latest issue of the Connections Luxury Digital Magazine.
Connections Luxury Digital Magazine
The feature focuses on one of our most exciting experiences that introduces local artisans Hirakawa, a traditional craftsman of scissors at the Sasuke shop, and Yoshikawa, a landscape gardener who runs Bisyoujyuen.
Yasuhiro Hirakawa, the fifth generation craftsman of Sasuke, was born in Sakai City, Osaka in 1950. He began helping his family with the business at the age of fifteen. Since mastering the craft, he has won numerous awards; become certified as a traditional craftsman in 1988; and has had his work exhibited in both Japan and overseas, with his solo exhibition in France very well received. Head of his gardening company Bisyoujyuen, Masakazu Yoshikawa was also born in Sakai, and has been working on Japanese landscape gardens throughout the whole country for over thirty years. He has also been active inside and out of Japan, including hosting a bonsai performance in France and being featured in a short 2018 CNN documentary video alongside Hirakawa.
With the success of this experience and others of the Senshu Experience Project, we will continue to introduce unique and exciting stories of people involved in Japanese local traditions that can be shared with overseas visitors through future trips.
See the following video to learn more about this experience: Discover Traditional Craftsmanship in the Japanese Knife Capital Sakai | Eighty Days Japan
---
ラグジュアリー雑誌Connections Luxury Digital Magazineにて弊社造成の体験が掲載されました
KIX泉州ツーリズムビューロー様より受託した泉州地域における体験造成事業にて造成した堺市での体験がConnections Luxury Digital Magazineにて掲載されました。
Connections Luxury Digital Magazine
今回ご協力頂いたのは鋏の伝統工芸士平川様と美昌樹園造園師の吉川様です。
佐助五代目当主 平川康弘様
1950年大阪府堺市生まれ。15歳で鋏鍛冶家業の手伝いに入る。
数々の賞を受賞され、1988年伝統工芸士の認定を受ける。
国内外での展示会にも出店しており、中でもフランスでの個展は大きな反響を呼んだ。
美昌樹園 吉川雅千様
堺を拠点に1985年以来、全国にて日本庭園を30年以上手掛ける。
フランスでも盆栽のパフォーマンスを行うなど、国外でも様々な活動を行う。
また2018年には平川氏と共にCNNのドキュメンタリー動画でもその活動が取り上げられている。
今後も、その土地と日本の伝統に携わる方々のストーリーを基に海外の旅行客向けの体験を造って参ります。
参考動画: Discover Traditional Craftsmanship in the Japanese Knife Capital Sakai | Eighty Days Japan
< BACK